Responsible Lending in Subprime Automotive Finance
Published: 2020-10-06 in White Papers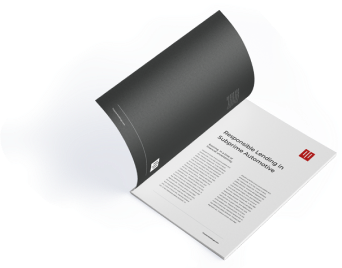 Our approach places the customer at the center
Capitalizing on our direct-to-consumer model provides deep insights into our consumer's needs and catalyzes our solutions to those needs, allowing us to continually refine our offerings, which results in increased engagement, loyalty, and ultimately, revenue.
Innovation is our pathway

Utilizing an unprecedented amount of data, our proprietary risk model "scores the unscorable", leveraging emerging technologies including artificial intelligence and deep learning.
Access to affordable financing is fundamental to financial health.
Opportunities to secure and build credit on affordable terms should be inclusive of segments of the population which have historically been underserved and marginalized.
Tricolor customer by the numbers
15
Average years in the USA